Audrey Greenberg is helping to lead the charge of the Biotech boom as Co-Founder and Executive Managing Director of a revolutionary company that's bringing much needed manufacturing capacity to the Life Sciences. At The Discovery Labs, Greenberg fosters an environment and executes on ideas that support the company's mission to eliminate the barriers between patients and the cures they so desperately need through seamless access to incubator, lab, office, and manufacturing space and capacity required to produce cell and gene therapies. Greenberg states, "It's all about eliminating the bottlenecks in the path to commercialization."  

As a financial expert, a startup leader, a woman in business, and a world traveler with an active family life, Greenberg has found that the secret to success is to stand your ground and surround yourself with the right partners. Greenberg sat down to tell us how she finds the "good athletes" with the right attitude to contribute to her ambitious vision, and how growing and trusting her own abilities has served her in her career. 

Q: Why did you choose a career in finance, and what type of work has proven most rewarding? 
A: I've always loved working in the financial markets, especially derivatives, and spent my early career on the trading desk at Morgan Stanley.  I like taking calculated risks, understanding a trading range and how to take advantage of spreads. The work is like a brain teaser with highly technical rules. I was also fascinated by tax strategy, which is another interesting aspect of finance from a deal-structuring perspective. These skills ultimately led to my career in real estate due to the tax advantaged aspect of this asset class. In tax and derivatives, it's about capitalizing on the markets and rules while staying within the guidelines. I bring a creative energy to solve the problem.  
Q: For most of your career, you served as a Chief Financial Officer, and now you're managing a massive life sciences community. How is your current role different and why was it appealing?
A: Life is about personal and professional growth. I love to learn, and I am fascinated and motivated by new challenges. When I hire people, I look for the "good athletes" who embody the qualities I work to develop in myself. This professional athleticism that I cultivate is about perseverance, grit, and bringing energy to work. This is the secret sauce to success. Life sciences is a technical field that puts a premium on trust and partnerships. This is my sweet spot–I am good with people, develop relationships easily, and have the energy and capacity to learn new subject matter. What I love about The Discovery Labs is it offers the ability to learn, grow, and develop myself in the constantly evolving field of life sciences.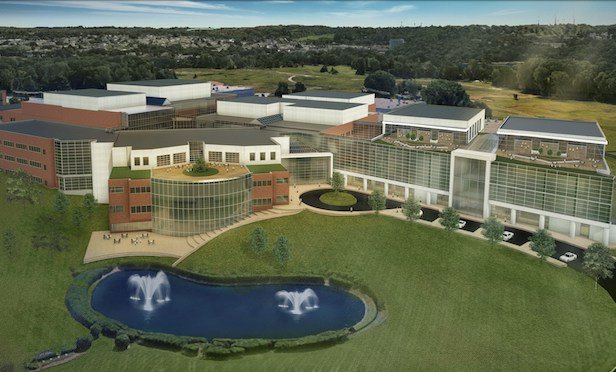 Q: You have spent the bulk of your career as a senior executive in commercial real estate. What challenges did you face as a woman in these leadership roles?  
A: It was challenging at times. Two things are important.  You must have a sense of humor, and you must understand the nuances of how different generations communicate. As a member of Generation X, I have to understand the Baby Boomers and the Millennials, each with different life views, perspectives, and expectations, as well as wide-ranging social and communication norms.
Communicating boundaries in a professional manner at appropriate times and knowing when to walk away from a situation is also needed. I know my worth as a professional and stand my ground due to confidence in my views and my professional expertise. I also come from a long line of strong working women, including my maternal great-grandmother, grandmother, and mother, who all were groundbreakers, very intelligent, and dedicated to their families and careers. Their strong example helped me to be focused and determined.   
I characterize myself as an "Unfiltered Professional." I tell it like it is. In an entrepreneurial culture, this has a lot of value because you have so much to do and so little time to do it.  The quicker you can express your views and execute the work, the faster the company will advance. My motto is to be straight in a professional manner. 
Q: What are the biggest challenges in managing a demanding executive position and a growing family?  
A: The biggest thing to understand as a female executive is that you can't do it all yourself–you will not be successful. It's about partnership and delegation. First, having a partner in life that supports and shares your vision is of supreme importance. Second, hiring great people that share your culture and vision, not only at work but also in respecting your priority of taking care of your family and raising your kids, is also essential. Third, you need to be disciplined about scheduling quality time with both your partner and your kids. Lastly, laugh a lot and have fun with everything, especially in times of stress and hardship.  
Q: What is your role at The Discovery Labs, and in what ways is that challenging you and expanding your skills?
A: As Executive Managing Director, I am responsible for developing and executing company strategic initiatives. The role is part leader and part doer, with the responsibility of ensuring that the execution of the strategy supports the elements. Specific duties include helping the team with customer/tenant acquisition and on-boarding, raising capital, forming strategic financial relationships, establishing relationships with strategic partners, and growing our team.
I am always striving to understand client/customer needs and their perspectives. The life sciences industry requires trust and demands adherence to particular quality standards and procedures. You have to establish and foster a long-term relationship by completely immersing yourself in the customer's needs. 
Q: What are the biggest differences in working for a multinational corporation and an entrepreneurial life sciences company?
A: I love the speed of the entrepreneurial environment–the velocity of change and implementation and execution is always motivating. I'm never bored. There's no down time. As Brian O'Neill, founder of The Discovery Labs, says, "all and everything." I have very few resources, so I need to be a disciplined, creative multitasker and effective in many fields across the board. Large companies tend to be less nimble and more bureaucratic, but are beneficial to work for early in your career.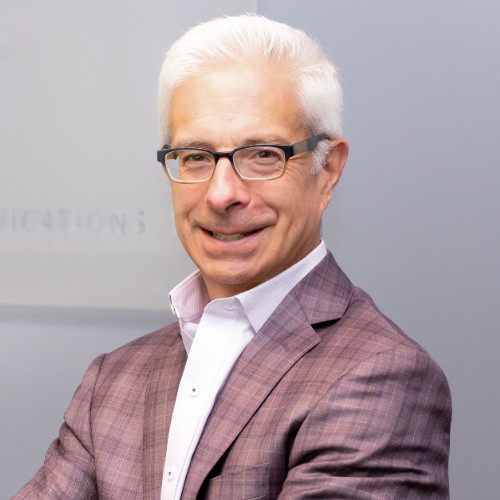 Tony DeFazio is an accomplished public relations professional and entrepreneur who has led three agencies. He bootstrapped his first business, growing it through the Great Recession to achieve an exit. He excels at developing narratives and delivering them with resonance and impact to influencers and media around the world. DeFazio is a respected thought leader who has served in leadership positions of industry associations, and was elected President of the International Association of Business Communicators (IABC), Philadelphia Chapter and Heritage Region Board of Directors, representing 17 states in the Mid-Atlantic and Mid-West.