You can't get a clearer case study on the value of earned vs. paid media than the comparative performance of Bloomberg vs. Biden last night on Super Tuesday. Bloomberg spent an astounding $198.4M on Super Tuesday, compared to Biden's $2.1M. And what did the massive ad spend, by an order of magnitude, ultimately get him? He won only one contest outright–American Samoa–and announced the end of his Presidential bid the next day.
By the time Bloomberg dropped out of the race the morning after Super Tuesday, he had garnered just 12 delegates to Biden's 433. That means that he spent about $5M for each and every single delegate he won. Biden spent half of that on all 14 Super Tuesday states. Bloomberg's campaign was an interesting experiment. With nearly inexhaustible resources, could the strength of paid media alone make a newcomer competitive in the Democratic primary? If you bombard your audience enough times with paid messages, will they respond? After entering the race late, totally skipping the four early voting states, Bloomberg's strategy was aggressive and exact. He saturated the media with TV, radio, and digital ads, betting big on those 14 states. 
Contrast that with Biden, who leveraged an eleventh hour endorsement from Rep. Jim Clyburn ahead of the South Carolina primary to turn his whole campaign around. Rep. Clyburn serves as House Majority Whip making him the highest ranking African American Congressman. A former civil rights leader and politician with an impressive career, Clyburn is revered among the black voters that he represents in his home state of South Carolina. Black Democrats are a huge voting block for Biden (and the Democratic party), and they carried him to victory in that state. This big win after a string of disappointing losses established his campaign's viability ahead of Super Tuesday, reversing his tailspin and pushing him back into the lead. 
As a political consultant and PR man, Biden's extraordinary turnaround thrills me to see the power of storytelling, the value of earned media, and how key developments can catch fire with the press. Biden's campaign effectively leveraged the Clyburn endorsement for a tour de force of press interviews. That earned media exposure in turn won the confidence of voters. Biden spent 1/100th what Bloomberg did in digital, TV, and radio ads, but Biden had a great story. 
Bloomberg had a lot of things to say about himself and functionally unlimited resources to deliver that message into the living rooms and earbuds of key state voters. Joe Biden had heart and empathy, a thing we've yearned for in the last three years of chaos, and a line of trusted sources willing to deliver those messages on his behalf. As it turns out, you literally can't buy that kind of press. And now we can prove it, because Bloomberg tried.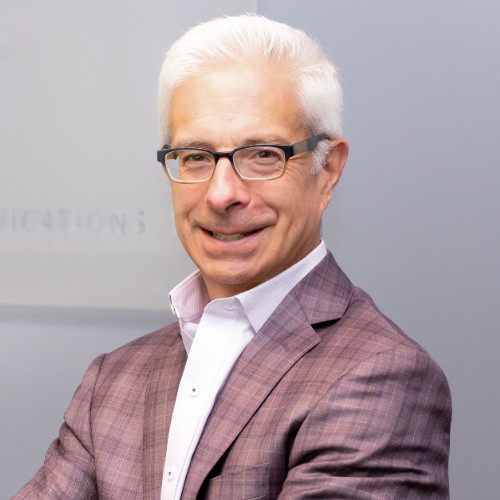 Tony DeFazio is an accomplished public relations professional and entrepreneur who has led three agencies. He bootstrapped his first business, growing it through the Great Recession to achieve an exit. He excels at developing narratives and delivering them with resonance and impact to influencers and media around the world. DeFazio is a respected thought leader who has served in leadership positions of industry associations, and was elected President of the International Association of Business Communicators (IABC), Philadelphia Chapter and Heritage Region Board of Directors, representing 17 states in the Mid-Atlantic and Mid-West.