I have lived through the dot-com Bubble crash, September 11th, and the 'Great Recession' of 2008-2009. In every crisis, there is opportunity. During times of uncertainty and high anxiety such as we are seeing with the Coronavirus, businesses of all sizes and types are circling the wagons, shoring up balance sheets, and evaluating expenses. More importantly, they're communicating early and often with employees and customers. That is the absolute right thing to do in crisis. Key audiences and stakeholders need to be reassured that you're doing everything you can to be helpful. While these measures go into effect, businesses should not go radio silent with the media. Companies can still get their message told in the media during a news surge by letting the public know that they're available to help. When executing an earned media strategy in times of crisis, including the COVID-19 pandemic, there's a right way and a wrong way.
Act in Good Faith
You never want to act or be perceived as opportunistic. It's about telling your story in a way that fits into the current news cycle, but while offering value. The wrong thing to do is to turn inward at this time. In times of stress companies tend to ask 'what's on our balance sheet? What are we doing for our employees? What are we doing to reassure our customers?' If you're only focused on how to protect and help yourself, you're not thinking about the press and what you can offer to the community. If you're not in healthcare or manufacturing hand sanitizer right now, you might assume you have nothing to say. But you shouldn't assume that–you have some opportunity to get visibility for doing good things. Here's how.
You're going to have a very limited "news hole" to tell a story that is unrelated to the Coronavirus, simply because the media is postponing a lot of standard editorial right now to cover how their readers are contending with the crisis. But therein lies the opportunity. Companies can assess their assets, and identify ways that they may be able to speak to aspects of our new daily reality. You do not want to be perceived as taking advantage of a tragic situation to sell a product or service — history is not kind to these would-be entrepreneurs. Rather, you want to offer a perspective that illuminates and informs your customers, community, and employees. Here are some examples:
Find Your Story
You might assume that anyone in healthcare that isn't working in respiratory manufacturing or infectious disease control is irrelevant right now, right? Not necessarily. If you're building a manufacturing facility for new therapeutics, you may be able to speak to the importance of keeping medical intellectual property and manufacturing in the United States, since there is now a spotlight on the fact that there is too much medical manufacturing centered overseas.
Perhaps you're a restaurant and you've had to adjust hours of operation, services, and assisting service workers. For instance, you've reconfigured your menu because you no longer have a dine-in option. What are you doing differently to get your food to your customers? How are you helping your employees get through a difficult period? How are you helping to feed your community while protecting the most vulnerable populations? We have one client who revamped their menu overnight, and offered family style curbside pickup. Maybe you're a technology company, and you've got all your employees and staff working remotely using Zoom and Slack with little disruption to your daily business. What example can you share with the media that other companies can utilize to create an instant remote workforce? Millions of employees are unaccustomed to working from home and are trying to figure this out. Your experience, your technology and your voice can serve as an invaluable resource for them, and that story is compelling to the media.
Flex Your Media Relations
Identify what you're doing that can provide perspective to the media. It's easy to research online through media websites or services such as MuckRack to identify the beat reporter covering your industry at your local and trade media outlets, and simply reach out with a query whether what you're doing would be of interest to them. There is an enormous appetite in the media right now for stories on how companies are reacting to the crisis. To add value without being promotional is how you get your story told.
Smart companies are looking outward right now. If you're visible and offering value and getting exposure on how other companies can help themselves, maybe someone will call you and you'll pick up someone new. Don't shut the door to the press, don't assume you have nothing to say. By keeping yourself available and visible, you'll build trust with the public. Then, when good times return, they'll find you.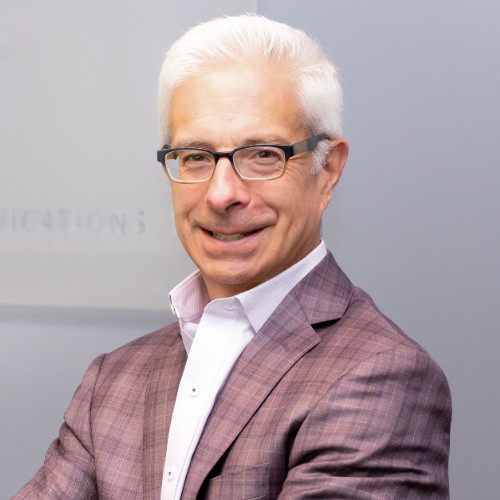 Tony DeFazio is an accomplished public relations professional and entrepreneur who has led three agencies. He bootstrapped his first business, growing it through the Great Recession to achieve an exit. He excels at developing narratives and delivering them with resonance and impact to influencers and media around the world. DeFazio is a respected thought leader who has served in leadership positions of industry associations, and was elected President of the International Association of Business Communicators (IABC), Philadelphia Chapter and Heritage Region Board of Directors, representing 17 states in the Mid-Atlantic and Mid-West.