By Ethan Glazewski
It has been quite a summer. It's hard to believe we've gotten to this point already. At first I was worried I wouldn't even be able to partake in a summer internship of any kind. When COVID-19 caused the cancellation of in-person instruction and the closure of all campus facilities at my school, Temple University, I was almost certain that any chance I had at acquiring an internship for the summer went out the window. Many of my close friends were able to obtain promising summer internship opportunities that were unfortunately cancelled due to obvious pandemic-related reasons. Luckily for me, I found someone who could make use of me, albeit mostly on the computer or through the telephone.
In late April, I was relieved to learn that Tony DeFazio, a highly regarded and well-respected public relations professional with decades of experience to his name, was offering me a position as an intern. Coming into the internship, I wasn't fully sure what to expect. As an English major, I knew I could write well. When searching for opportunities, I decided to offer my capabilities to many different workplaces in various fields, despite not having much experience in anything other than writing itself. I came into the internship unprepared. I was skeptical of my ability to function in a field of work in which I had little experience. However, even without any prior knowledge of PR, other than that the acronym stands for "public relations," I was easily able to grasp the fundamental principles and nature of the profession. Tony is an excellent teacher; never too cruel or impatient after I've made a mistake, but never too lenient either.
I can whole-heartedly say that this opportunity has gifted me with skills I previously never knew I could possess. For example, I'd only ever written papers for school before, never for work or leisure and always in the same fundamental form. However, I found solace in writing and editing press releases for various clients over the course of the summer. The ability to both wordplay and craft resonating copy is often overlooked as a skill, but it's essential to marketing your brand or company. Writing these press releases was an experience I will truly remember and use to my advantage whenever possible in the immediate future.
Interning at DeFazio Communications has also provided me with the ability to use online tools such as Cision and ACT! to generate earned media coverage. Knowing how to use and having experience with this software may be the separating factor between myself and another candidate for a future job offer. If I do go the PR route after school, I am now confident in my ability to survive in the market thanks to many of the lessons and tips I learned from Tony.
This opportunity was absolutely incredible for me not only professionally, but personally as well. I now feel so much more confident and better suited for the harsh reality of the "real world" once I graduate in spring 2021. I will always be appreciative of DeFazio Communications for being my first taste of a real job as well as the wonderful way I was treated during my time there.
Thank you so very much, Tony, for the amazing opportunity and fun times shared. Many student interns don't always look back on their experiences positively; however, I can honestly say that interning for you was truly the ideal fit for me. I am grateful for all the incredibly valuable insight you have shared with me throughout the course of the summer.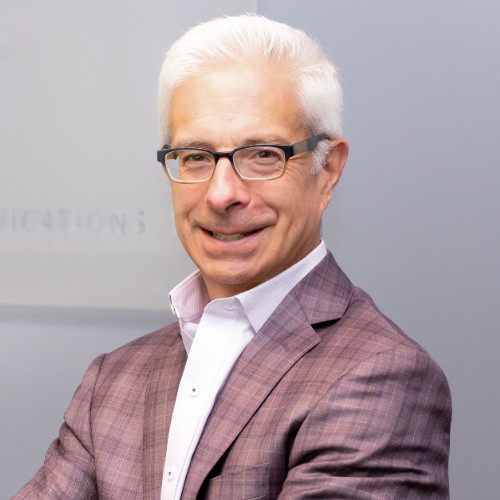 Tony DeFazio is an accomplished public relations professional and entrepreneur who has led three agencies. He bootstrapped his first business, growing it through the Great Recession to achieve an exit. He excels at developing narratives and delivering them with resonance and impact to influencers and media around the world. DeFazio is a respected thought leader who has served in leadership positions of industry associations, and was elected President of the International Association of Business Communicators (IABC), Philadelphia Chapter and Heritage Region Board of Directors, representing 17 states in the Mid-Atlantic and Mid-West.