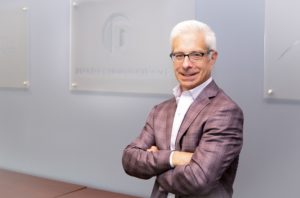 Tony DeFazio
President and CEO
tony@defaziocommunications.com
As one of the industry's premier communications and public relations advisors, Tony has developed and executed highly successful PR programs for an array of private and public companies, including more than a dozen real estate and financial companies.  Most recently, he represented AR Capital, a global real estate investment firm. He led successful integrated communications programs for O'Neill Properties and Phillips Edison, two industry-leading real estate investment and management firms.
Tony is a widely respected agency executive and entrepreneur, successfully growing and exiting two agencies.  He excels at crafting narratives, cultivating talent and grooming teams, building long-term client relationships, pitching media, coalition building, and community engagement. Tony has served as the spokesperson for a variety of public companies and non-profits. He spins up hot stories informed by the principles of emotional intelligence to create narratives that resonate on a gut level with readers, converting passive audiences into invested partners
Over his accomplished career, Tony has generated exposure for his clients in media ranging from The Philadelphia Inquirer to national Tier 1 media like The New York Times and The Wall Street Journal to the Huffington Post.  His clients have appeared regularly on CNBC, FOX Business and Bloomberg TV.  
Tony is a respected industry leader, elected President of the International Association of Business Communicators (IABC), Philadelphia Chapter, as well as Director of the Heritage Region Board, the largest regional chapter of the world's largest business communications trade group.