B2B and B2C used to be two very different worlds.  They came with their own languages, marketing tactics, and messages.  Even the cultures between these two broad industries were starkly different.  B2B communications were prescribed to be dry and business like. B2C messaging was fun and exciting.  But what happens when a client's PR and communications needs straddle both?
The difference between B2B and B2C sales tactics used to be stark, just as they were for the communications agencies that specialized in promoting them. Now, the immediacy and quick response rate that characterized B2C is popping up in B2B campaigns. For earned media, PR professionals still need to determine who is the best reporter to handle and interpret their news.
While working with a technology client whose goal is to advance the automotive repair industry, I found that the B2B/B2C line was blurry. A PR plan was constructed with the end consumer in mind, rather than the industry professionals buy my clients product. Our job was to break through the noise of other new, more well-known products on the market.
Consumers don't know how their car is being repaired or even why. The market need was to build trust between the auto repair shops and their customers. Our client operated within the niche of the automotive software industry to provide great tools that are making car owners lives easier, and improving repair shops trust and market value to their customers. This gave us great storytelling opportunities through earned media.
When working with a B2B client, there are three simple ways to make a B2C PR strategy work:
Craft a message that will immediately appeal to a buyer. Consumers care about two things: Does it make my life easier? Does it save me money? If you check those boxes, chances are the message will be received.

Get to know the products. If you can demo what your client is selling, you'll have an easier time explaining to a journalist why they should look further into it.

Sell the company itself. Consumers want to know that you are thinking about them. In this example, the company's mission is to advance the automotive industry. How? By making repairs more efficient. If the mechanic is more efficient, the end consumer spends less time dreading the prospect of their next repair.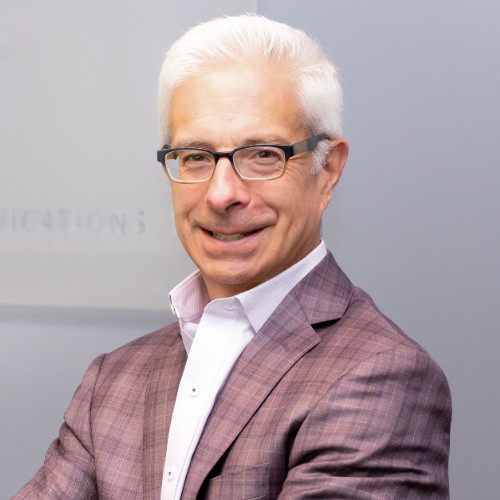 Tony DeFazio is an accomplished public relations professional and entrepreneur who has led three agencies. He bootstrapped his first business, growing it through the Great Recession to achieve an exit. He excels at developing narratives and delivering them with resonance and impact to influencers and media around the world. DeFazio is a respected thought leader who has served in leadership positions of industry associations, and was elected President of the International Association of Business Communicators (IABC), Philadelphia Chapter and Heritage Region Board of Directors, representing 17 states in the Mid-Atlantic and Mid-West.