This past month, I was reminded why associations matter. And why attending conferences is important.
Digital technology, combined with tightening corporate budgets, has resulted in declining association memberships and conference attendance, especially for professional communicators.
This can be attributed to web-based education platforms. We can pretty much participate in any e-learning module or webinar, on any topic, from the comfort of our desk or bed. However, this approach overlooks the key value proposition of association membership: in-person connections.
Attending the International Association of Business Communicators (IABC) Heritage Region Conference last month in beautiful Richmond, VA, I reconnected with scores of old friends and colleagues I hadn't seen in years. Why? Well, you guessed it, because I had been tethered to my computer.
The personal engagement at breakout sessions and restaurant outings stimulated robust and rewarding conversations for me about a range of topics, not just communications. And that is to say nothing of the diverse array of compelling presentations about everything from crisis communications to using Artificial Intelligence as a PR tool.
Here are four reasons why you should retain association memberships and attend conferences:
Digital cannot replace in-person engagement. Human beings thrive on face-to-face relationship building. Technology, notably Artificial Intelligence, may facilitate information processing, but it cannot reward our soul. The personal touch and exposure to people working in close proximity together has compound dividends in terms of personal and professional growth.
Balance for living in our digital world. Today, we stare at digital screens on average of 10 hours daily. It's not healthy. Studies demonstrate that excessive screen time can damage the brain, while increasing likelihood of eye strain, metabolic syndrome, and reduced life expectancy (in addition to numerous other health issues). But local chapters of associations offer monthly networking and professional development events that provide a convenient and rewarding respite from screen time.
All those resources in one place, at one time. An immense amount of work goes into producing conferences. Often, event leadership members will begin putting things together up to 10 months in advance. I know, because I produced and marketed these events as President of IABC Philadelphia Chapter and as Board of Director of Heritage Region. However, it's through such efforts that organizations like IABC can offer dozens of speakers over the course of a couple of days. You can't access this much information on your own.
Leads and referrals network. CRM systems have their role, but it's hard to match the quality of introductions you receive at conferences. By virtue of putting all those people in one place at one time, business gets done. I have found it's best not to go in with intention of getting a pile of business cards (you're there for knowledge learning); it just happens naturally. Membership entitles you to be introduced to others who can benefit from your services.
So, seek out your trade association, re-up your membership, and engage – in person!
You'll see, good things happen.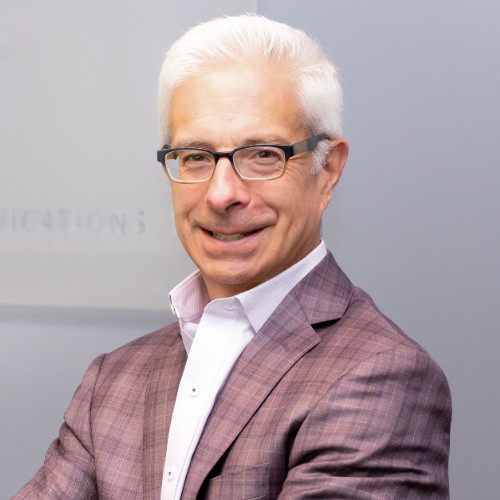 Tony DeFazio is an accomplished public relations professional and entrepreneur who has led three agencies. He bootstrapped his first business, growing it through the Great Recession to achieve an exit. He excels at developing narratives and delivering them with resonance and impact to influencers and media around the world. DeFazio is a respected thought leader who has served in leadership positions of industry associations, and was elected President of the International Association of Business Communicators (IABC), Philadelphia Chapter and Heritage Region Board of Directors, representing 17 states in the Mid-Atlantic and Mid-West.