Let's say you just scored a major media hit in The Wall Street Journal  for one of your PR clients. You and your team are excited, and they should be–now the work begins of capitalizing on the yards you gained so you can go for the touchdown.
As PR professionals, we pride ourselves on getting the big placement—and we should—but the process of winning media placements should not end with spiking the ball. The great value add of publicity is the validation factor that a third party like the press can bestow on a company's product or service. Therein lies the hidden value.
Once the media hit is secured (whether in print, broadcast or digital) you're doing a disservice to your client if you let it end with a notation in your measurement report.
Repurpose it, and build on your momentum!
We call this "remerchandising." It involves converting reprints or weblinks with media logos to direct marketing and display pieces to highlight your coverage. Press coverage provides credibility that can be used in such a way as to be placed in highly visible areas both on- and off-line including your client'son the website, and  social media feeds, frontin your lobby, and retail locations. in your store are great examples.
Here are the top 10 ways to repurpose your earned media:
Printed marketing material—

reprint your media quote what media has said about you in your brochures, product manuals, print ads and business cards. You could use logos of the media outlets that have reported about youyour clientbusiness or product, with a header that reads "As Seen In".

Online media page—

create an online version of your media kit, and add scanned images, stream audio, and video clips of your media coverage. If the originals are available online, link to the media outlet's website.

Website menu bar—

include an "As Seen In" box on your website's menu bar and place the logos of all the media outlets that have reported about you.

Online landing pages—

if any media outlet has said good things about your company, use that as a testimonial on specific pages within your website such as an"Advantages" page.

Inspiration for taglines, headlines and copy—

use media coverage to come up with new angles for marketing and PR pitches. The media offers a fresh perspective on your business.

Client communications—

send clips to investors, partners and customers. This is done electronically via email blast featuring a custom PDF with logos of the media and their headlines or forwarding media monitoring mentions with live links.

Business proposals—

quote from your media clippings to add credibility to your proposals. This can provide the push you need for "Push" prospects who are on the fence about working with you to work with you.

Office display—

frame media articles in your office/reception area. This will "prime" clients, partners or new staff waiting to see you.

Newsletter, blog and social network updates—

announce media hits in your own content platforms. Don't forget your Facebook page and LinkedIn updates as well.

Applications—

include media mentions as part of your pitch in a for conferences or awards applications. Your media exposure could make a big difference here.
After you win a big media placement, don't just ride the wave–charge ahead, and build on that success.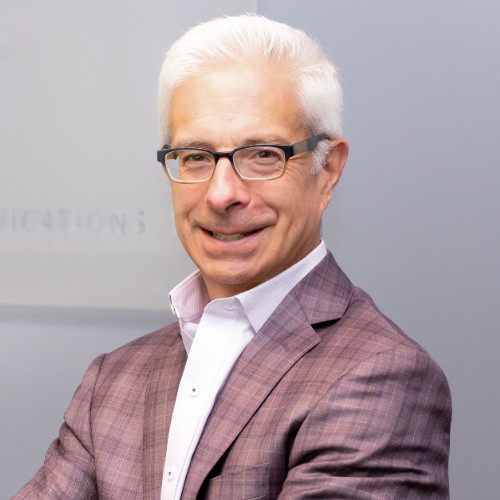 Tony DeFazio is an accomplished public relations professional and entrepreneur who has led three agencies. He bootstrapped his first business, growing it through the Great Recession to achieve an exit. He excels at developing narratives and delivering them with resonance and impact to influencers and media around the world. DeFazio is a respected thought leader who has served in leadership positions of industry associations, and was elected President of the International Association of Business Communicators (IABC), Philadelphia Chapter and Heritage Region Board of Directors, representing 17 states in the Mid-Atlantic and Mid-West.