It's a digital world. No one would argue against that. Smart phones. Tablets. Wearable devices. It's how consumers view and use information. And yes, industry is awash in stories about the death knell for print journalism. But in a climate with chants of "fake news" and legislators and regulators dragging the likes of Facebook CEO Mark Zuckerberg to testify before Congress about advertising practices, trust seems elusive.
The fact of the matter is, traditional media has never been more important or influential. In an atmosphere where people are craving information they can believe, established, credible media is experiencing a resurgence. In the past year, The New York Times hit a record in subscriber growth gaining 308,000 digital subscribers in just one quarter. The Washington Post, although currently behind the Times, is seeing a rise in subscriptions as well and is catching up.
Edelman's Trust Barometer registered a 12 points jump in people's trust in journalists from the previous year. None-other than Richard Edelman noted journalism is growing in its importance in informing and shaping consumer opinion, confirming that media relations remains an incredibly important part of the MarCom mix. It is the tip of the spear in your strategy. For businesses that need to beat the competition and build market share, earned media's principal value proposition is there is no technology, no algorithm, that provides differentiation, distinction and credibility for new products and services better than publicity.
Five reasons why earned media still kicks butt:
Credibility – consumers view stories in reputable media outlets more favorably than other marketing channels such as advertising or websites because they are vetted by editors and backed by third party auditing firms who validate their distribution statements.
Authenticity – the Chinese wall is still enforced at major media outlets. Being an advertiser or running sponsored content will not, in most cases, get you free publicity. For this reason and others, consumers view content written by bona-fide journalists as more authentic.
Validation – there is no better way to have your product or service validated than to have it reviewed by a reporter. Journalists are, by nature, skeptical. If a journalist reviewed a new car in USA Today, it is more influential. They put companies' products through their paces.
Endorsement – okay, journalist don't endorse products. But they have independence. As far as the public is concerned, a positive review serves the purpose of an endorsement.
Leverage – office lobbies, websites, e-newsletters, speeches and social media provide ways to extend the reach of your earned media. These platforms allow you to repurpose your media exposure. Why wouldn't you? You've "earned" the exposure, celebrate and circulate it!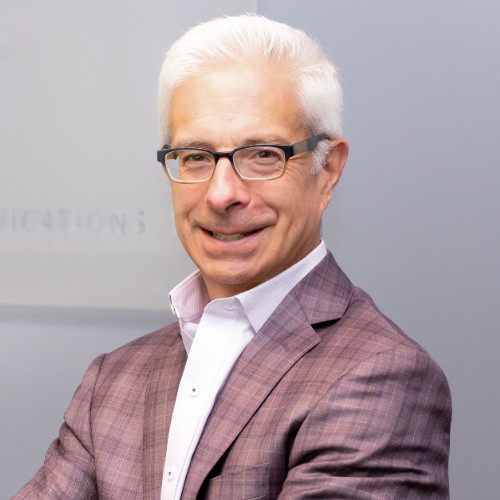 Tony DeFazio is an accomplished public relations professional and entrepreneur who has led three agencies. He bootstrapped his first business, growing it through the Great Recession to achieve an exit. He excels at developing narratives and delivering them with resonance and impact to influencers and media around the world. DeFazio is a respected thought leader who has served in leadership positions of industry associations, and was elected President of the International Association of Business Communicators (IABC), Philadelphia Chapter and Heritage Region Board of Directors, representing 17 states in the Mid-Atlantic and Mid-West.