People look for connection in the content they read; they engage with articles that relate to them personally. Human interest stories in particular evoke emotion and curiosity, drawing them in. These stories can be especially engaging within health care, as they help to translate complex subjects from the scientific context to common everyman experiences.
However, when using human interest stories as a hook for media coverage of your healthcare facility, organization or nonprofit, you must be acutely aware of compliance rules. The HIPAA Privacy Rule is the most important factor for health care providers dealing with news media. The Health Insurance Portability and Accountability Act (HIPAA) was created to improve health insurance continuity and access to care as well as to protect the privacy of patients' proprietary medical information. Ignorance of this rule can have considerable legal implications for your organization.
This doesn't mean that leveraging human interest stories for PR is out of the question for health care providers, but rather that you must familiarize yourself with HIPAA prior to undertaking any interviews. By following these compliance guidelines, you'll be able to get the story while protecting the rights of patients.
Patients

—Even if a patient verbally agrees to be the subject of a media interview, healthcare providers need to get their consent in writing, along with the authorization forms for any Protected Healthcare Information (PHI).

Facility

—Journalists will not usually sign HIPAA compliance forms, so if they are touring a facility, patients should be made aware of the situation. It is not up to the provider to prevent media from entering public areas of the facility. However, safeguards should be in place to limit the disclosure of prohibited information in the event of media tours.

Staff

—All employees, from executive teams to assistants, should be aware of the terms and details of these laws and protocols, as PHI standards vary from state to state.
HIPAA is not here to make life more difficult; it's here to protect patients, their families, and providers. If you are asking patients to share their stories, essentially promoting their place of treatment, all they want in return is respect.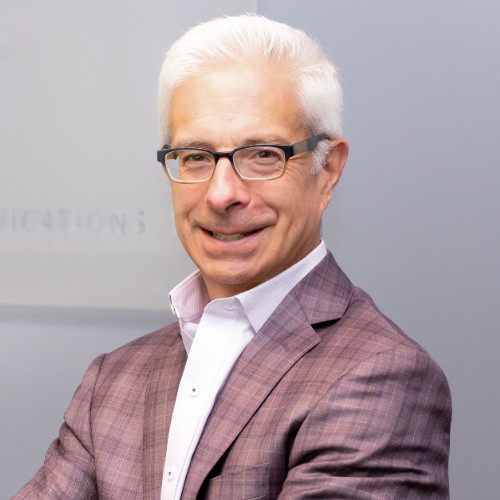 Tony DeFazio is an accomplished public relations professional and entrepreneur who has led three agencies. He bootstrapped his first business, growing it through the Great Recession to achieve an exit. He excels at developing narratives and delivering them with resonance and impact to influencers and media around the world. DeFazio is a respected thought leader who has served in leadership positions of industry associations, and was elected President of the International Association of Business Communicators (IABC), Philadelphia Chapter and Heritage Region Board of Directors, representing 17 states in the Mid-Atlantic and Mid-West.