Community engagement can fuel entrepreneurial ideas. In this issue, we sat down with Kismet Cowork founder and CEO Christopher Plant, to discuss the role of Philly's artistic communities in his professional journey from theater producer to real estate executive.
Q: How did you get into coworking?
A: It was an extension of the work I was doing in commercial real estate in tertiary markets around Philadelphia. As a brokerage agent, I was encountering independent contractors and freelance workers, and shared offices like WeWork that helped me realize there was an unfulfilled need in less centralized markets.
Q:  Isn't there stiff competition in coworking?
A: There are underserved niches outside of the central business district. We're going after a neighborhood-focused model. More community based. I liked what Benjamin's Desk did with branding 'content'.  However, the competition is primarily focused on tech-focused startups. We're more agnostic. We have an alternative that appeals to a broader audience.
Q: What is your background?
A: I am an art school graduate. My early career was in theater production, touring with companies around the world.  I loved concepting and producing set designs and working with incredible artists.  I am very curious. I wanted to experience different cultures, and the touring company afforded that opportunity.  That experience helped me open and operate an art and performance space in the then-still-wild landscape of Brooklyn in the late 1990s.
Q: How did you pivot to real estate?
A: I wanted more control of my life. My wife and I started having kids, and we decided to move to Philly in 2002 to get a new start.  I became involved in residential real estate, as an agent, and then quickly started working with commercial clients, serving small businesses like restaurants, night clubs, and other retail.  As a broker working in underserved neighborhoods like Callowhill and Kensington, it was apparent how overlooked these communities were, yet many had fascinating histories. I wanted to put a spotlight on these lesser-known stories and attract small business to Philly's distressed neighborhoods, so I created movetophilly.com. The website provided local knowledge of communities, from a brokerage perspective, to help developers and tenants utilize older buildings. It explained what affordability meant and the value of living in these communities.
Q: How did you come up with the idea for Kismet?
A: I was on the Board of Culture Works of Greater Philadelphia, which promotes the city's arts and culture. When a developer bought the historic high-rise office building 1616 Walnut, many of the arts organizations were going to be pushed out. Working with a creative landlord, I helped open a 6,000-square-foot space that provided a welcoming home for entrepreneurs and artists to work. Small business owners started asking me for this type of real estate.  Also, WeWork began taking hold in 2012, proving the model and that small businesses didn't want long-term leases that prevented flexibility as their needs changed. That was confirmation that shared workspace, in a more collaborative model, was the nexus of the future of commercial real estate. It was a better model for the new lifestyles evolving around work-life balance.
Q: What about the studies that show coworking doesn't work?
A: It's not that coworking doesn't work. Rather, there is a movement away from massive, open floor plans – a desire for enough privacy to promote productivity. At Kismet, we have multi-tier space that allows for open space, dedicated desks, private offices, and meeting spaces. Our work areas are designed with privacy in mind but geared towards social and collaborative interactions.  What we do differently, is place a priority on design and community-based locations that are smaller and custom-made for clients' needs.  Our spaces are less vanilla and cookie cutter.  Each location reflects the personality of the neighborhood in which they're located.
Q: What was your biggest setback, and how did you overcome it?
A: Starting a new, independent small business, and investing time and capital into maintaining the bottom line along with existing work, is incredibly complex. The biggest challenge I faced occurred when the zoning for our first location was revoked a month before opening. I had outside investors, and we had a lot money committed, and seemingly out of nowhere, an important City Council member blocked it. We had a "by-right" use at the location and had toed the line with all permits in place, with stamped City approvals. I had to quickly build a coalition of business owners, elected officials, and neighborhood members who knew the zoning law, were supportive of the project, and were willing to take a stand. Having to go toe-to-toe with City Council to get my project approved was arduous.  I marshaled the support of many businesses, the business association, and other stakeholders to convince City Council it was beneficial. And, in the end, I was able to get my zoning back in place and open to much fanfare in the community.
Q: What advice would you have for other entrepreneurs in real estate?
A: Get into the right deal the first time. If you put too much money into an initial deal that may not be advantageous, you could be dead in water before you start. Some coworking locations have closed because owners took on too much cost, spent too much to fit the space out, or came in with a design that was not informed or effective.  As an owner, you need control of as many aspects of the business as possible and to consistently reevaluate what you are doing, so you can stay small and be a lean organization. In an industry that is built on attrition, you can't rely on the status quo. You need to remain focused, learn continuously and stay resilient.
Finding the right landlords, working with the right construction and design professionals, and delivering on time and with precise communication is critical.  Also, stay true to your model. Co-working is a fast growth model, and it would be easy to chase every deal, grow too fast and lose the organic feel that makes us successful. We need to be a rooted in our community and know what our neighbors do, understand the local imperatives of our stakeholders, and create a broad system of local support.
Q: How do you utilize marketing and PR for your business?
A: We are deeply focused on providing strong programming and content to bring in new audiences and provide value for members and communities.  Staying relevant is key for co-working. Because members want to see you working for them. The business is reliant on short-term-engagement agreements so staying relevant and responsive is paramount.  The best way to attract new members is to provide informative, inventive and meaningful programming.  We utilize special events as a marketing tool to promote our brand and differentiate our neighborhood-based identity. Programs have included multi-day classes on public speaking, lunch n' learns, social media seminars, SEO training, and small-business accounting classes.  These offerings create value for potential members and make for a fun and captivating environment.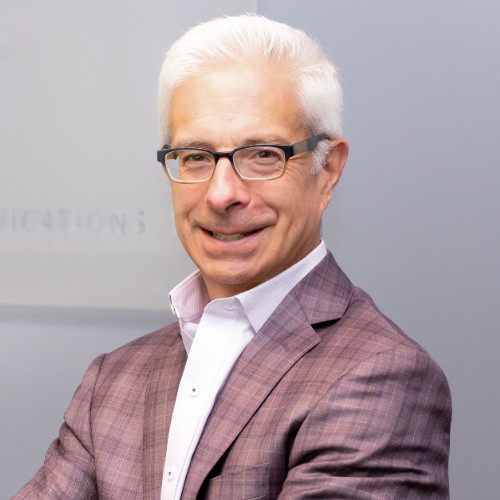 Tony DeFazio is an accomplished public relations professional and entrepreneur who has led three agencies. He bootstrapped his first business, growing it through the Great Recession to achieve an exit. He excels at developing narratives and delivering them with resonance and impact to influencers and media around the world. DeFazio is a respected thought leader who has served in leadership positions of industry associations, and was elected President of the International Association of Business Communicators (IABC), Philadelphia Chapter and Heritage Region Board of Directors, representing 17 states in the Mid-Atlantic and Mid-West.