For Small Business, Quality Contributed Content is Key to PR Success

How can PR help tech startups thrive? This month, we sat down with Curotec Founder and CEO, Brian Dainis, to discuss his entrepreneurial journey and some of the PR tactics he values most.
Q: How and why did you choose information technology?
A: I was interested in tech at a young age, and have been writing code and working on computers since I was 11 years old. I like figuring out complex problems – doing things to the extreme.
After high school, I worked for Verizon, selling internet services for business. I didn't really want to go to college; it just wasn't of interest to me. For a while, I considered starting a music recording business, but the industry turned me off. So, instead, recognizing the fact that I had always loved computers, I put my energy into an IT company.
Q: What was the most pivotal moment in your career?
A: Early on at Curotec, we focused on helping small businesses build brochure-type websites and digital marketing initiatives… not much more. But as websites became commoditized, we pivoted the company to more sophisticated sites for larger companies. We did this because small businesses are difficult to work with; they lack resources to handle complex problems. To scale, you need to solve big problems and have the time and monetary resources to think about such challenges.
Q: As a CEO, of what accomplishment are you most proud?
A: Seeing the team grow and having a team with a diverse array of talent. Recently, we hired a woman with experience developing GPS systems for rockets at Lockheed Martin.
Q: What's the hardest part of being a young entrepreneur?
A: I sometimes find it hard to relate to peers of my age that are not in the world of entrepreneurship. They are not always interested in the things I find a passion for. Building a company comes with a lot of challenges, and it's important to have people around you who can be a sounding board. I tend to connect best with people older than myself or other entrepreneurs who are on a similar career path.
Q: You're active with boards. Why is that important as a CEO?
A: Business development and networking is a benefit for sure.  As head of business development for the company, I need to be visible and engaged.  Tech 360 of the Chester County Economic Development Council is great. I am going on four years. We sponsor a technology conference, held annually.
Q: How has PR helped your business?
A: We value blogging, and we're regular contributors to media outlets such as Huffington Post, Business.com and Clutch.  We use a ghostwriter to help us with the copy.  The most important benefit of this kind of 'contributorship process' is credibility; prospective clients will see that we are thought leaders, sharing useful industry insights. One strategy that helps boost the impact of our contributed articles and blog posts is the use of targeted keywords, which we embed in the text to maximize searchability.
Q: What upcoming trends in technology should businesses be anticipating?
A: Efficiency as a business will be key; that is, how quickly you can fulfill customers' needs and internal business processes. Customer experience is critical too, and it's often glossed over. In technology, if you're delivering poor customer experience, newer agile companies won't tolerate it and will go to your competitor.
Q: What advice would you give to aspiring tech entrepreneurs?
A: Don't make excuses as to why you can't start now. Just do it.  Delaying-tactics will just put off success. Also, make quick decisions, and be prepared for repercussions when they go poorly. Treat it as a learning opportunity. Perseverance is the ultimate determinant of success.  Stick with it. Keep your head down, and plow through the day.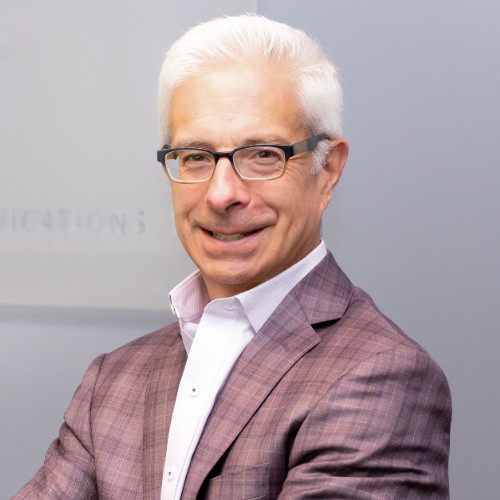 Tony DeFazio is an accomplished public relations professional and entrepreneur who has led three agencies. He bootstrapped his first business, growing it through the Great Recession to achieve an exit. He excels at developing narratives and delivering them with resonance and impact to influencers and media around the world. DeFazio is a respected thought leader who has served in leadership positions of industry associations, and was elected President of the International Association of Business Communicators (IABC), Philadelphia Chapter and Heritage Region Board of Directors, representing 17 states in the Mid-Atlantic and Mid-West.